Multiple mio10 units - Unique Device Names/Port Names in Windows?
Hi - I recently installed 2 mio10 devices in my rig running Windows 10. Programmed, customized, MIDI routing set up fine, both units connected via USB and Ethernet, everything working as expected and no problems there. My issue comes down to the enumeration of the devices and the way that the midi ports are named inside of Windows at the hardware level. The devices both show up as "mio10" in Device Manager; nothing to uniquely identify them as separate interfaces: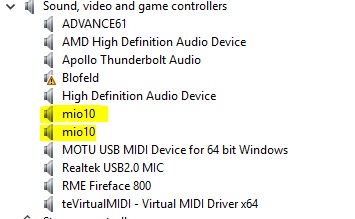 As such, when a program enumerates the ports on these units, they show up with the exact same names for the ports for both devices. Examples:
MIDIOX: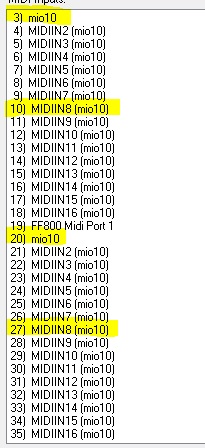 Bitwig Studio 2.0: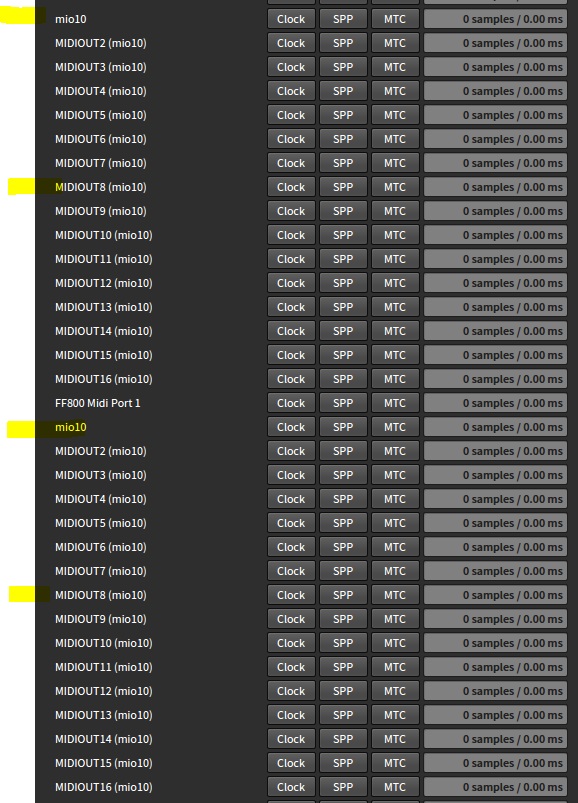 Is there anything that can be done to uniquely identify these two units (and any ports that get enumerated with them) so that they can be more easily identifiable inside of applications. In the case of MIDIOX, you can customize the port names, but in this case it is not possible to do that correctly. The custom name that gets specified for the ports on the first unit (mio10, MIDIIN2 (mio10), etc. ) gets duplicated with the second set of ports, making the whole point of customizing the names useless. Is it possible to figure a way to take the name that is given to the unit in the iConfig software and assigning that to the Device Name in Windows? I realize this may be asking the impossible given that the mio devices are implemented as a "Class-Compliant" device and it would likely require a custom device driver to make this happen, but any ideas would be appreciated.
Thanks!
bax